This year I decided to outsource for our Halloween Party invitations. I knew exactly what I wanted to do but instead of doing them myself I reached out to Elephant Crafts on Etsy and I am so glad that I did! The invitations came out exactly as I imagined and all of our guests really loved them! They were a perfect way to set the mood for our party this year! So now let's get to the pictures! :)
First when our guests opened their package they found this little box inside:


PINIMAGE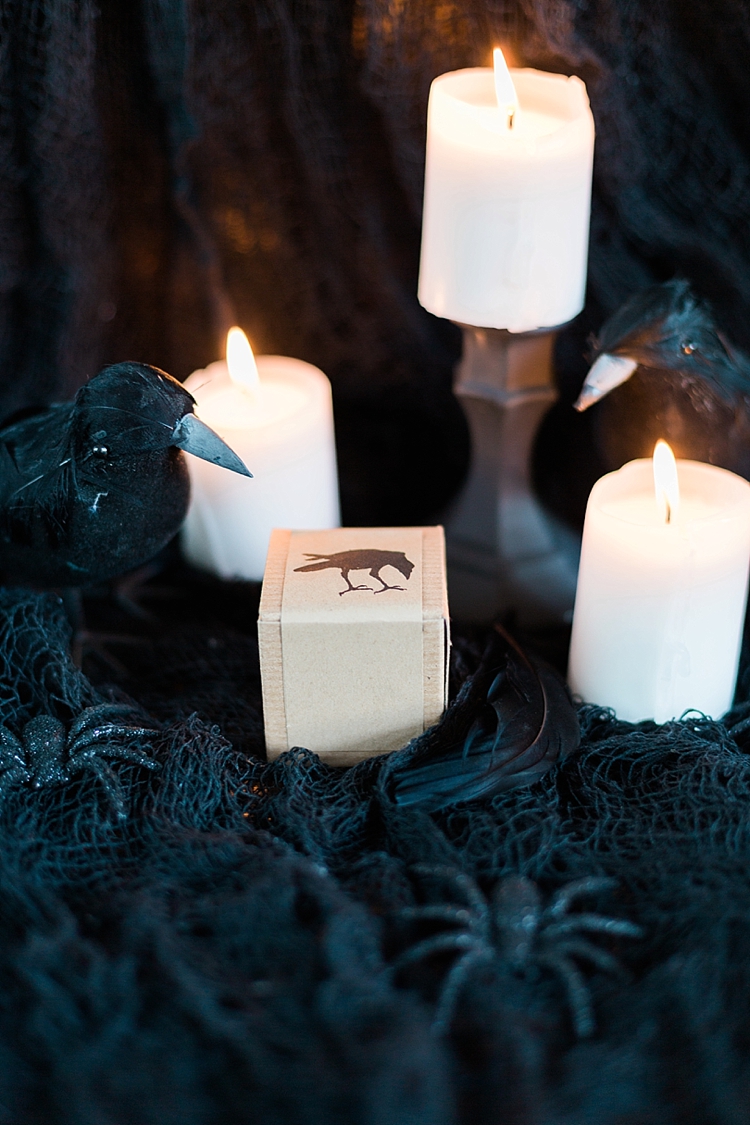 PINIMAGE
Then after opening the box, they see a little black egg with a message to "Crack Me" written across the top: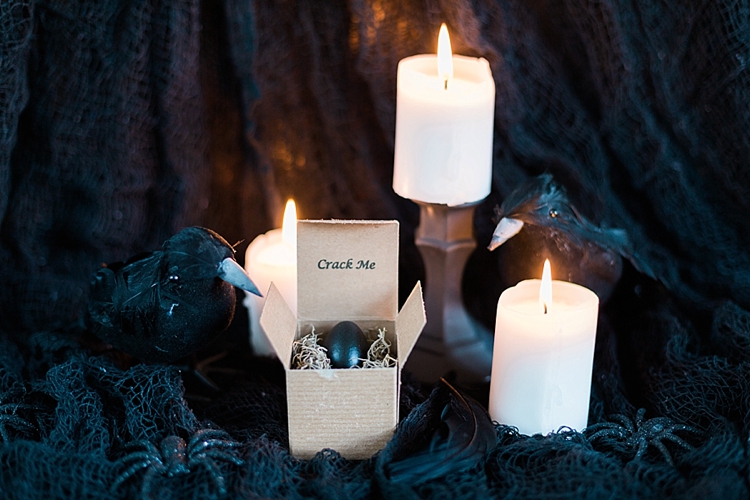 PINIMAGE


PINIMAGE
And after cracking the egg, inside they see a small scroll of paper, which when they unroll is the invitation to the party!



PINIMAGE


PINIMAGE


PINIMAGE
The poem I wrote for the invitation read:
Leave the kids at home & bring your wit.
We'll be seeking revenge for those who've been bit.
Werewolves abound & it's the villagers job
to hunt them down with the lynching mob!
I was so happy with how they turned out and I know our guests really loved them as well. I definitely recommend checking out Elephant Crafts next time you're in need of invitations — she does pregnancy announcements as well!
Next up: Our 5th Annual Halloween Party!