PINIMAGE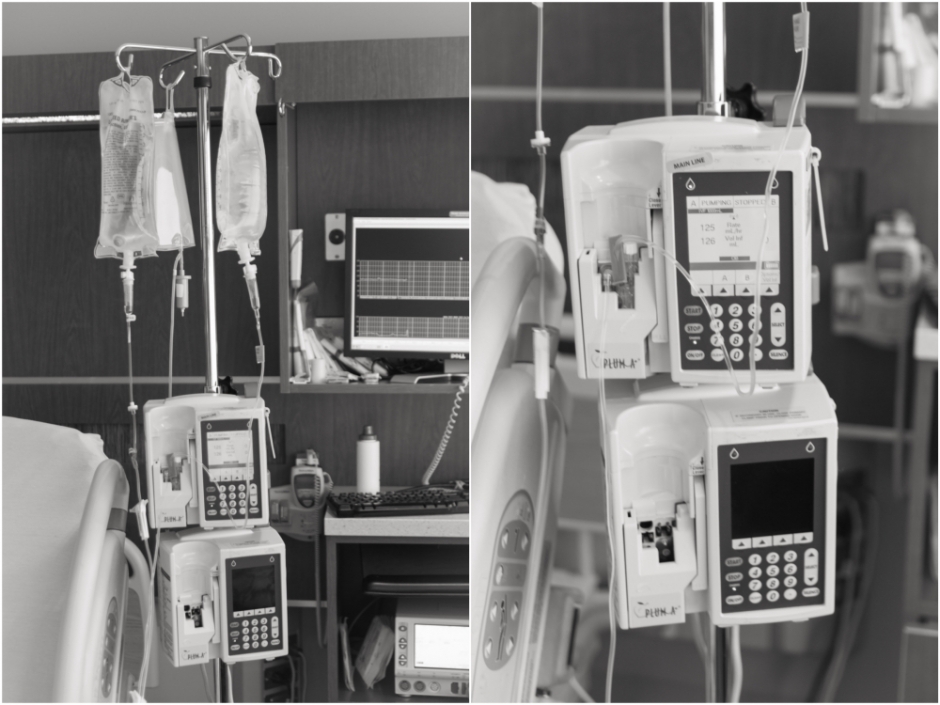 PINIMAGE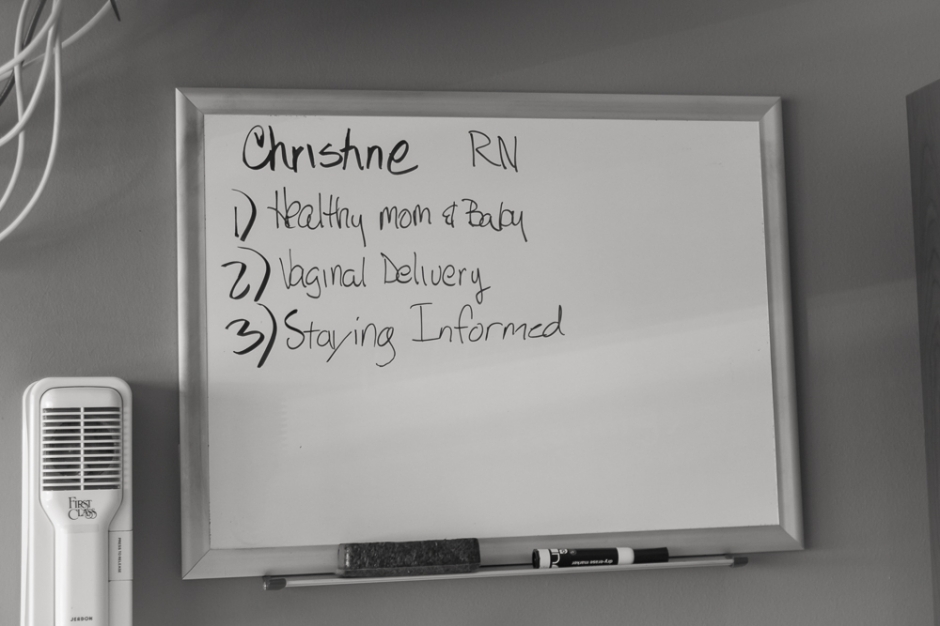 PINIMAGE


PINIMAGE


PINIMAGE


PINIMAGE


PINIMAGE


PINIMAGE


PINIMAGE


PINIMAGE


PINIMAGE


PINIMAGE


PINIMAGE


PINIMAGE


PINIMAGE


PINIMAGE


PINIMAGE


PINIMAGE


PINIMAGE


PINIMAGE


PINIMAGE


PINIMAGE


PINIMAGE


PINIMAGE


PINIMAGE


PINIMAGE


PINIMAGE


PINIMAGE


PINIMAGE


PINIMAGE


PINIMAGE


PINIMAGE


PINIMAGE


PINIMAGE


PINIMAGE


PINIMAGE


PINIMAGE


PINIMAGE


PINIMAGE


PINIMAGE
————–
My experience with Jude was completely different than with Emery—something I am very grateful for! I really hated my hospital experience with her and always felt so disappointed that I had to get a c-section. So this time I was determined to have a v-bac, no matter what!! Technically if I had just opted for a c-section this second time around, I could have scheduled one at 39 weeks so Jude would have been born weeks earlier. I really wanted to give myself the chance to v-bac though, so I opted to let myself go into labor naturally. This part actually didn't work out as I was 41 weeks and still there was no baby. My doctor wouldn't let me go any longer, so she had me schedule an "augmentation." She knew how much I wanted to avoid a c-section, so she agreed to "augment" me instead of inducing me. (If you've had a previous c-section, then you can't be induced for a v-bac. If she had induced me, it would have been an automatic c-section, which is what I really wanted to avoid.) So instead I picked the farthest date out that my doctor would allow—November 10th—and was sure he'd come naturally long before that. After all, I had been measuring weeks ahead of schedule my entire pregnancy and anyone who saw me can attest to this. I was HUGE. And I'm really not exaggerating. When I finally went into labor, I was measuring 48 weeks pregnant. And was only 41! Pretty crazy…(and painful!).
Unfortunately all the walking, stair climbing, galloping, eating spicy foods, taking hot baths, squatting, dancing, and everything else I tried didn't work. I didn't go into labor naturally so I had to check in for my augmentation on November 10th at 7am. We met with my nurse shortly after, who turned out to be a straight miracle worker and then my doctor came in at 8:30 to break my water. Even though I didn't go into labor naturally, I was pretty confident that the augmentation would work. I had been having strong contractions for over a month and was slowly progressing with each passing week. When my doctor broke my water I was already at a 4 and 70%. And I was right! Once my water broke, the contractions quickly became much stronger! I walked the halls for an hour or so in order to get the ball rolling even quicker. They were pretty intense at this point and I had to keep stopping to breathe through them. I was actually really excited about this! I didn't want to be confined to the bed like I was with Emery and wanted to experience this part of labor. So even though my water had to be broken for me, I still feel great that I got to labor for a few hours on my own. Around 12:00 my contractions were more than I could handle while walking so we went back to the room and I requested the epidural. At this point I was at a 6 and 80% so I was feeling encouraged that the v-bac might be possible! (In order to have one, my body had to make it to a 10 and 100% on it's own. If I didn't progress, then my doctor told me I'd have to have a c-section.)
Once I got the epidural I was in bed, but it didn't mean I stopped feeling the contractions. Unfortunately, it only worked on the right side of my body, so the left side was still in a lot of pain. My nurse told me if the pain was bearable that it might actually be beneficial because I'd be able to feel the contractions and know when to push and use it to my advantage. I took her word for it and didn't up the dose. At 1:00 I was at a 7 and 90% and my doctor ordered for me to be put on a small dose of Pitocin. This kicked my contractions into high gear and within the hour I was completely dilated and effaced! However, the pitocin made my contractions come one after the other without giving my body a break. This put a lot of stress on Jude and we had quite a scare! Around 2:20 I had a swarm of doctors and nurses rush into my room, suddenly had a nurse give me a shot in the arm without saying a word, and had another nurse quickly hook me up to oxygen. Grant and I had NO idea what was going on! My doctor came in and started speed-explaining how the baby was stressed and his heart rate had plummeted. The shot they gave me was Turbuline, a drug that stops contractions but speeds up my heart rate. So as a result, my contractions had a little break but the rest of my body was freaking out and shaking. My doctor started telling me how she wasn't going to mess with this and if it happened again, then she'd automatically c-section me. She even ordered for an OR to be prepped. In that moment I just looked at Grant and started crying. I couldn't really talk because 1) I was in shock from everything that had just happened in a matter of minutes and 2) I had the oxygen mask on. He just rubbed my arm and tried to console me, but I could tell he was freaked out too.
Luckily putting me on Turbuline and taking me off Pitocin helped a lot and gave my body enough time to rest and helped Jude recover. Then at 3:00 I was able to start pushing! This was absolutely the worst and best experience of my life. The pain I was in was miserable. I mean absolutely miserable. I never had my epidural adjusted so I really felt as if the left side of my body was being ripped open from the inside out. I was pretty sure my uterus was rupturing (which is the risk of a v-bac after a c-section). Turns out that was just normal contractions! So to those moms who have given birth naturally without drugs: you are AMAZING. I could never do it. I'm sure of that now.
I pushed for an hour and a half and Jude was still not coming down very far. I was getting really discouraged, thinking he was going to get stuck like Emery did and my doctor would come in, take one look, and order for me to be sent to the OR for a c-section. Luckily I had expressed all my concerns to my nurse early on. She knew how important it was to me to v-bac and she seriously was a miracle. She sat with me and helped me push the entire time, encouraging me and instructing me. Finally at 4:30 the pain was just too much and my pushes weren't strong enough since I was focusing more on the pain. The nurse called the anesthesiologist and he adjusted my epidural. At last I had some relief and was able to really give it my all! I also had a mirror pulled out and as gross as it may sound, it helped me SO much. Being able to see the progress I made when I pushed really motivated me. For the first time I really though, "This is possible!" and I kicked it into high gear. Then, an amazing thing happened: Jude came down and when he was crowning, they finally called my doctor. She came in and was completely amazed that I had done it. (Which also showed how much faith she lacked in me having a v-bac in the first place.) Then at 4:53, Jude was born! He weighed 8 pounds, 14 ounces and was 21.5 inches long.
Like I said: it was the most miserable experience of my life, and yet, also the best. I felt so empowered! I really feel like after birthing an almost 9-pound baby, I can do anything! After Emery's birth, I felt so discouraged. I hated the entire experience and felt like I never wanted to have kids again. After having Jude, I feel like I could definitely do that again—even with all the pain. It's a crazy mix of emotions. But watching him being born and then holding him in my arms… It was the most incredible feeling. And Grant all the while was just awe-struck. We both were!
I'd like to say everything after this point was pretty standard but unfortunately that wasn't the case either. They checked his blood sugar after he was born and it was low, so they had me breastfeed right away, hoping that would bring it back up. I think it came up a little bit, but not enough to satisfy the nurses. So they rushed him off to the nursery for an IV and a bottle of formula—two things I was very unhappy about! First of all, he hadn't even been alive two hours and already they were taking him away from me. Second, I didn't want him to have to be hooked up to an IV! And third, I really didn't want them to give him a bottle or formula! Sigh. Things never go as planned. And it's not like I had any say in the matter, so they took him away.
When they brought him back my mom and Emery came to see him and watching Emery meet her little brother was really touching! She immediately wanted to point and name all his body parts. Then she wanted to hold him! Grant and I had been practicing with her for weeks with a doll, so we were really excited to see how she'd react to Jude. She was very sweet to him and gave him lots of kisses. It was getting late though so my mom took her home to bed, while Grant and I went over to postpartum. We were able to be with Jude that night, but in the morning we were shortly informed that he was going to have to go to the NICU. I was really not happy about this. They had been checking his blood sugar levels before each feeding and although they were low, they were still technically in the "normal" range! Just on the very low end of normal. Still, I felt like he didn't need to go and they were just taking him away to make it easier on them. They could have kept him in our room and continued checking his blood sugar levels there. But instead they insisted he go to the NICU to be monitored. This means we were left alone in my room without him. I was so upset! I didn't have that time to bond with him like I did with Emery. Even though we could go to the NICU to visit him, Emery couldn't. And it was really important to me that Emery get to be with her little brother at the hospital and start associating good things and a happy experience with the baby. All those plans were totally thrown out the window. We tried to make the best of it and switched off who would watch Emery outside the NICU while the others went in to be with Jude, but it just wasn't the experience I had been envisioning for weeks. He stayed in the NICU all day (Tuesday) and night. It was definitely the hardest on me at night, because it was important for me to nurse him. This meant we were waking up and making the long walk over to the NICU several times in the night to get him so I could breastfeed. That next morning we were hoping for good news, but the doctor made the call that he'd have to spend another 24 hours there. We were really bummed but there wasn't anything we could do about it. We spent the day (Wednesday) visiting him at the NICU and taking turns again with Emery outside.
Everything was looking good on my end though—which was completely different than my experience with Emery. The morning after I delivered her, my doctor ordered for me to be put on Magnesium because I got preeclampsia. It was the worst. This time around, I was up and walking that same night and moving around just fine the next day. The way I felt was completely different than with Emery, which really encouraged me to keep going. Because I was going just fine, I was discharged that afternoon. Jude, however, had to stay in the NICU for another night. Luckily we were allowed to "room in" over there so they set us up with a room that was inside the NICU, and the best part was we were able to have him in our room! Why they didn't just offer this to us in the first place, I have no idea. But we at least got the chance to be with him on the second night. They still were monitoring his blood sugar levels but they were consistently getting higher and looking good. That night went smoothly and then the next morning we finally got the word that we could take him home! SO around noon on Thursday we finally left!!
Looking back, I know it was smart for the doctor to monitor Jude, I just wish it hadn't happened. It was really sad and frankly, pretty weird, to be without the baby you just spent hours laboring and delivering. But all that we care about now is he is healthy! He had his follow-up appointment with our pediatrician on Friday and everything looked great, so we are feeling pretty good about that! It feels so good to finally be home with him and Emery. She's been so sweet and so far just wants to help. She loves to get blankets for him and rock him (although we're still working on being gentle). She also makes the cutest concerned face every time he starts to cry. And she seems to really understand what we tell her about him: how he drinks mommy's milk; how when he sleeps she needs to just look, not touch; how when he cries it's because he needs something, like a diaper change or milk. I can't wait to watch these two grow up together. I have a feeling Emery is going to be a really good big sister!
xxx